Darren Friesen is an experienced martial artist that has been training for over 20 years and teaching for 15. He has teaching level qualifications in 2 styles of Filipino Martial Arts (Burokil Alambra Arnis de Mano under Dante Alambra [http://www.sikaranarnis.net/index_files/Page2061.htm] & Terra Firma FMA Concepts) as well as subsystems Dumog/Combat Judo, Panantukan (Filipino boxing), Panandyakan, Buno & Tungkong Bato; Esgrima Criolla, Shootwrestling/submissions, Chi Kung and cane combatives. He has been recently inducted into the Alambra Filipino Martial Arts Hall of Fame and is a 5th degree black belt. He has modern weapons instruction including the tactical folder, kerambit, fixed blade, stick, cane, staff, machete, pocket stick, improvised weapons, modern whip, flashlight & gun defence. He is not military, law enforcement or security (though has experience teaching all of them) but a civilian specializing in teaching civilians martial arts and personal preservation skills in and for the modern world. He is a coach and perpetual student, whose programs are constantly evolving to fit with modern concepts and changing tactics.
-I am the only Filipino martial arts instructor in Costa Rica with a history (10 years+) of ongoing continuous training under the direct hand of multiple renowned Filipino martial arts instructors (Hari Dante Alambra, Datu Dastin Alambra, Datu Carlo Alambra, Punong Guro Oneal Mendoza) (http://sikaranarnis.net/index_files/Page575.htm)
-I am the only certified Shootwrestling and cane instructor in the country
-I am the only instructor versed in and qualified to teach all of the various subsystems of Filipino martial arts: Dumog, Panantukan, Panandyakan, Buno, Tungkong Bato
-I have done full-contact, minimal-protection (the only protection being a helmet & gloves) stickfighting with real rattan: realism while respecting the power of the stick
-I am the only martial arts instructor in Costa Rica with teaching and training credentials in Neuro-Linguistic Programming (NLP) and NLP specific to combatives
-I am the highest-ranking Filipino martial arts practitioner and instructor in the country.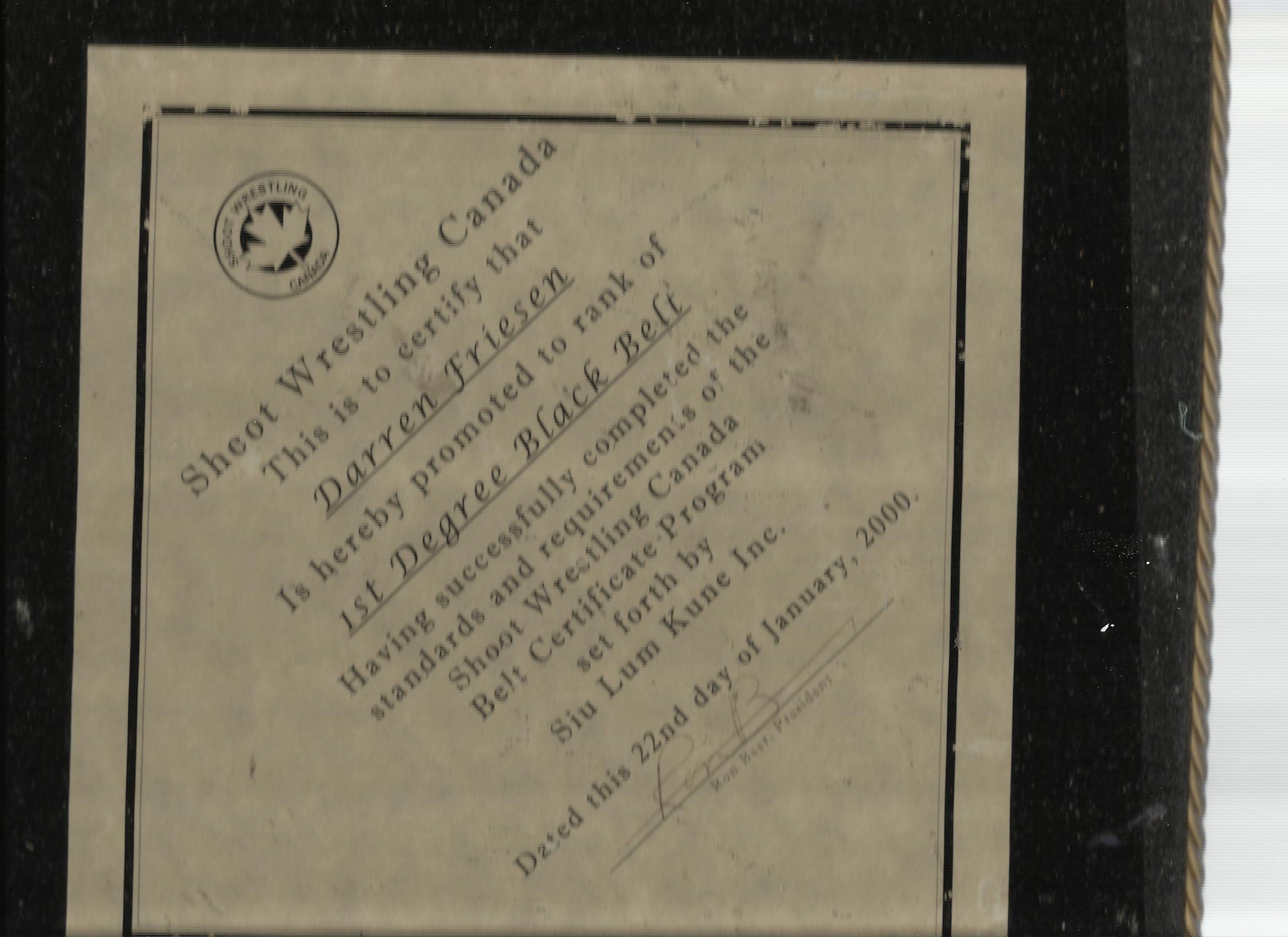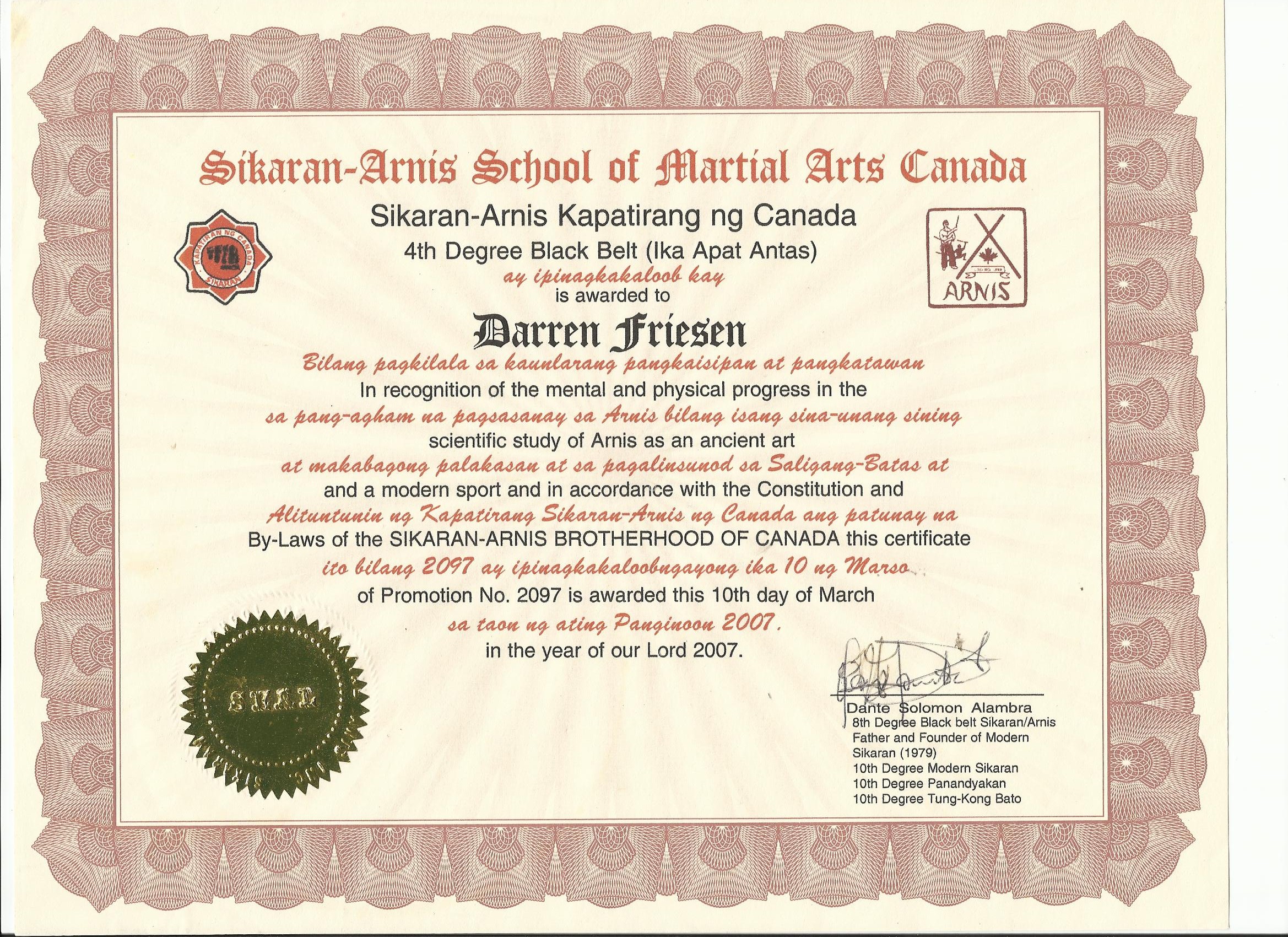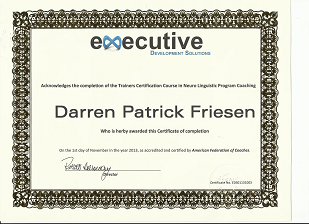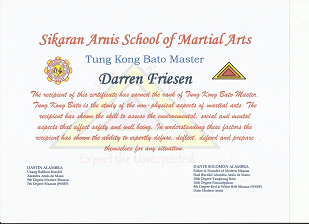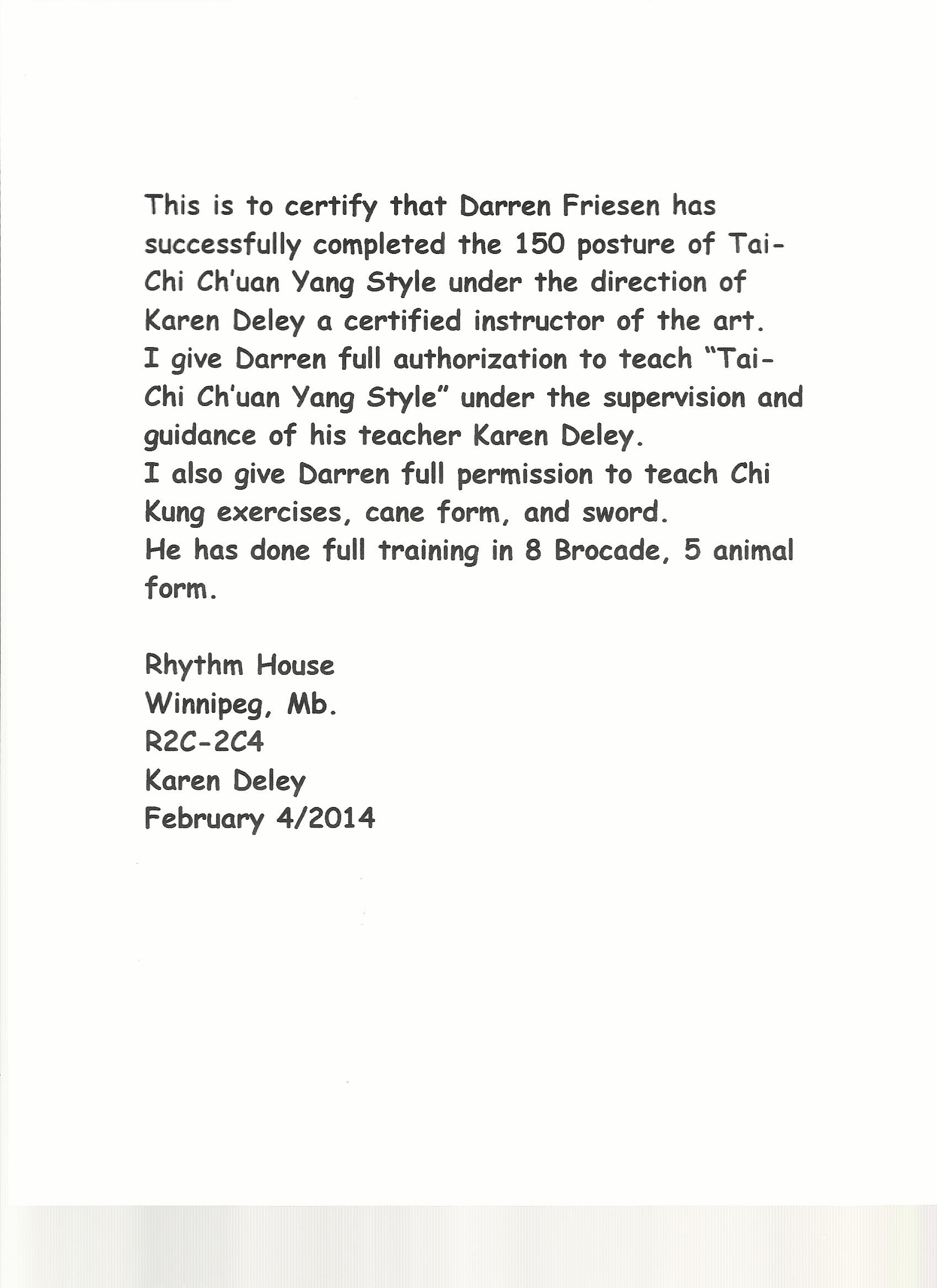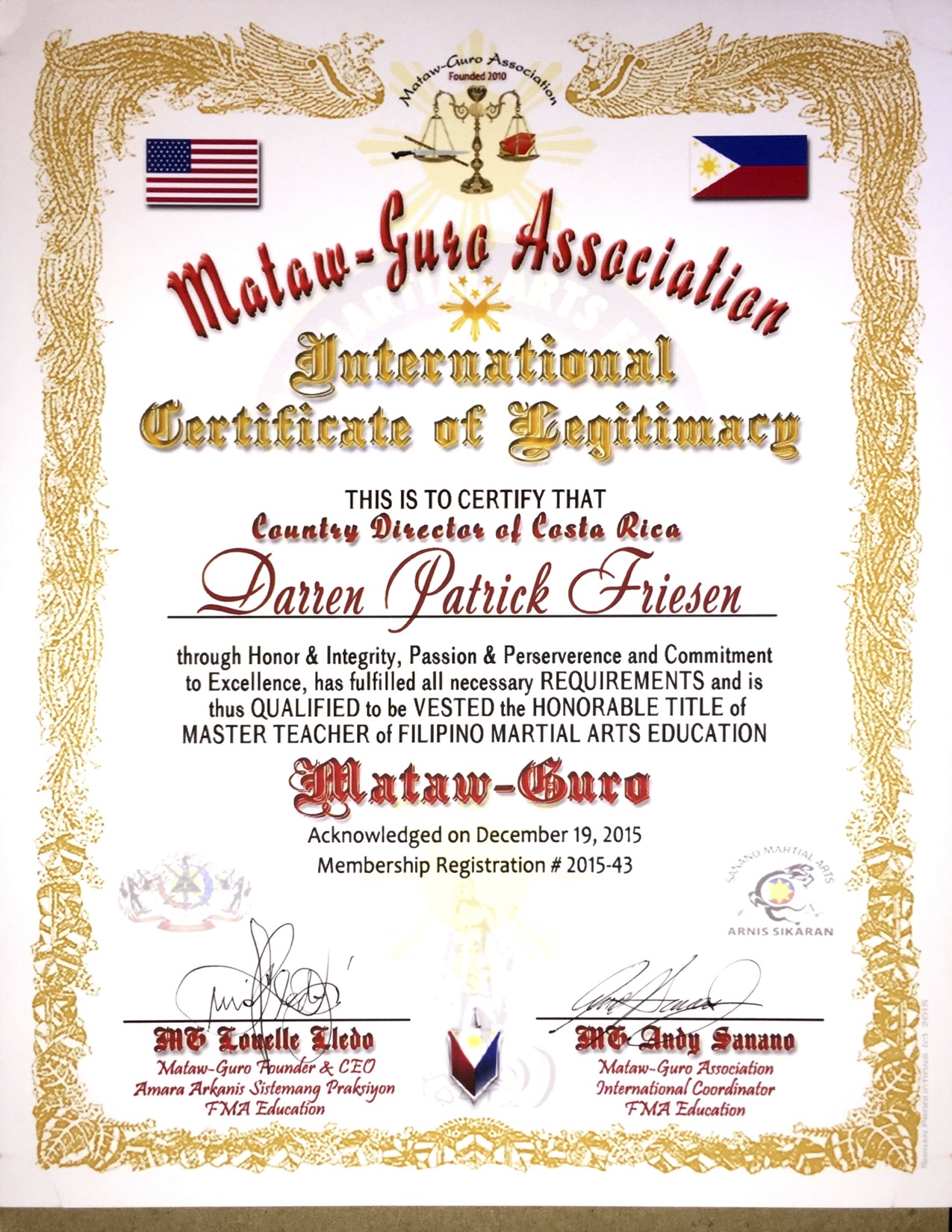 ©copyright 2011 Mandirigma FMA Academy